When I was a younger man, still in the Army, I had the opportunity to participate in the annual Nijmegen March. Nijmegen happens as a commemoration of the US's role liberating the Netherlands in World War 2's Operation Market Garden and was immortalized in the movie "A Bridge Too Far".
The annual event is a 100 mile march (25 miles a day) in and around the town of Nijmegen, Holland. Troops are invited from around the world to participate, but the vast majority of marchers are from US Army units.
Each morning, around 4 am, our team would get up, ruck-up, and begin the daily walk. We'd finish and get back to our sleeping accommodations late morning, shower, sleep for a couple hours, and then we'd hit the town to party with the locals until, 1 or 2 am, ready to rinse and repeat.
Each morning, the roads we marched were lined with locals. Predominantly, young women. And, they would cheer and make a hell of a spectacle of themselves. Throwing flowers, paper slips with phone numbers and addresses, and various pieces of clothing at the American Paratroopers. You see… we had a reputation. While Operation Market Garden was not a complete success, the Nijmegen operation was. We were the direct descendants of those paratroopers from WWII who had walked in, smacked the Nazis in the mouth, rescued the damsel in distress… and, bedded her.
We were Kings. We were Rockstars. We were Men among men. And, we were desired.
Around the world, many American men had that sort of reputation and aura about them at one time. Not so much any more.
I'm looking for a word… Bland. No. Vanilla… mmmm… Ice Cream… Milquetoast? Too British. Neutered? Close…
Eunuch. That's the word I'm looking for. Eunuch.
Eunuch: noun
a castrated man, especially one formerly employed by rulers in the Middle East and Asia as a harem guard or palace official.
Why am I kicking this word around? Because, the vast majority of supposed 2nd Amendment "advocates" I speak to (you know… the guys who talk about being citizens as opposed to subjects) seem to be Eunuchs. Every one of them seems to have had his daddy-tackle removed.
Sure, there's lots of tough talk. There are promises that eventually "We" (you know, the royal we) are going to cross some notional Rubicon regarding our rights and these nutless wonders are going to spring into action, locked and loaded. But… are they? Really?
Because, entire revolutions have occurred, blood in the streets, kings toppled, governments converted, borders changed, for far less than the infringements we're currently watching occur before our very eyes. And, when you start to talk nuts and bolts with the 2A crowd, when you really start to press them about the plan, or the training, or where that line in the sand really is… it all falls apart. We'll just rely on voting the bastards out and pay lobbyists to tell the gov't that we're really upset.
In a country with a God given, Constitutionally affirmed right to arms (the 2nd Amendment for the new guys), we rely on the lobbyists, lawyers, and politicians to do what men should be doing. There are a number of implications in that last sentence, and I want you to consider all of them.
By delegating our responsibility to actively preserve our rights, we are abdicating them. It is not necessary, and certainly not desirable, to lobby (i.e. beg) for our rights to be observed, honored, and respected by the Crown. They are not the Crown's to give, much less to take away. The rightful remedy to government over-reach is to exercise our rights, forcefully if necessary. Not to grovel and whine.
Why is it, then, in the United States of America, a country founded on the premise that Citizens possess the right to be armed and to be able to respond violently if a government were to attempt to deprive them of that right… Why is it, that we are actively losing the 2A war? Why is there a battle? Why even a debate?
Because we American (formerly) men, have traded our balls and guns for loafers and ballots. Because we've decided that lawyers should do the heavy lifting. Because all that training and preparing shit is hard and expensive. Because we've convinced ourselves that being "civilized" and soft is a good thing. Because, American men act like neutered, flaccid house cats. We act like eunuchs. As a culture, we are kept men.
Rights, particularly gun rights are maintained by unapologetically training and exercising those rights. Lobbying for them is the equivalent of sitting in a drum circle, contemplating our collective navel, and hoping for the best.
We don't lack for good, historic role models. We American men were pioneers, mountain men, gunslingers, and war heroes. Now, we won't even exercise our own rights, seemingly for fear of breaking a nail or offending some blue haired, female soccer player.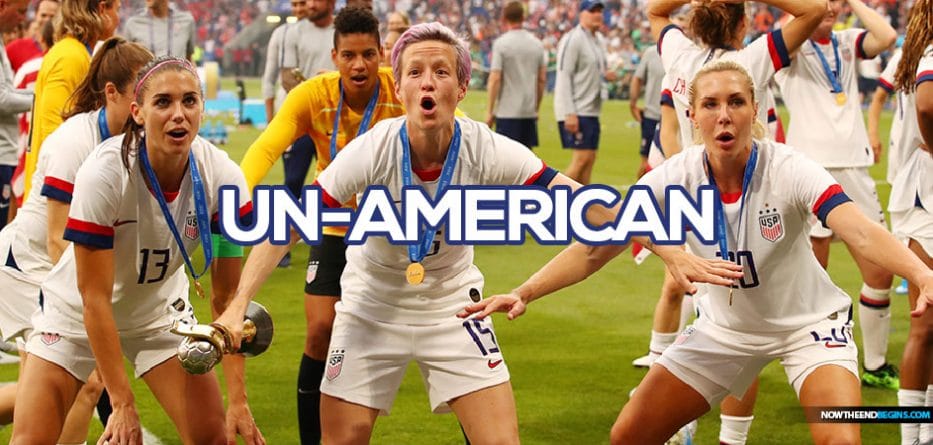 How's that going for you? And, what are you willing to do about it? What's your birthright? When will we reach our "Bridge too Far"?
Reach out. I can help.