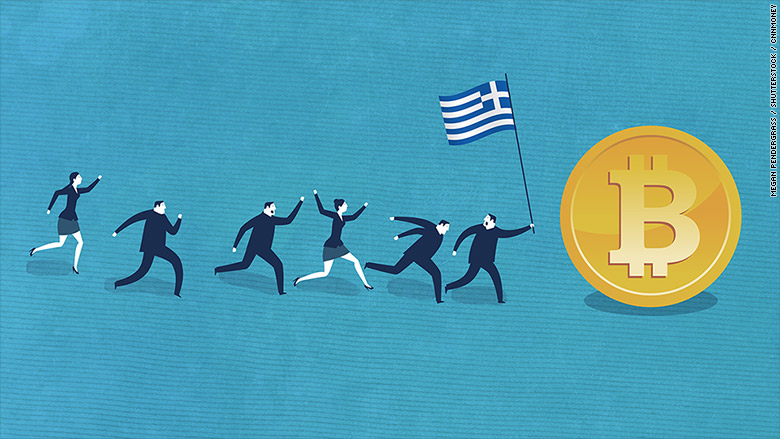 "With bank doors slammed shut, frantic Greeks are turning to online trading platforms to see if the digital money Bitcoin is a better bet than the euro.
The world's largest Bitcoin exchanges tell CNNMoney they've seen a surge of business from Greece.
Ten times as many Greeks are registering to trade bitcoins on the German marketplace Bitcoin.de than usual, according to CEO Oliver Flaskaemper. Bitcoin trades from Greece have shot up 79% from their ten-week average on Bitstamp, the world's third-largest exchange.
Even trading platforms in China are getting interest. LakeBTC, headquartered in Shanghai, is seeing a 40% increase in visitors using computers in Greece.
Over the weekend, the Polish exchange Bitcurex got flooded with emails from Greeks. Among their questions:"
(Via.) CNN Money <— Read more here