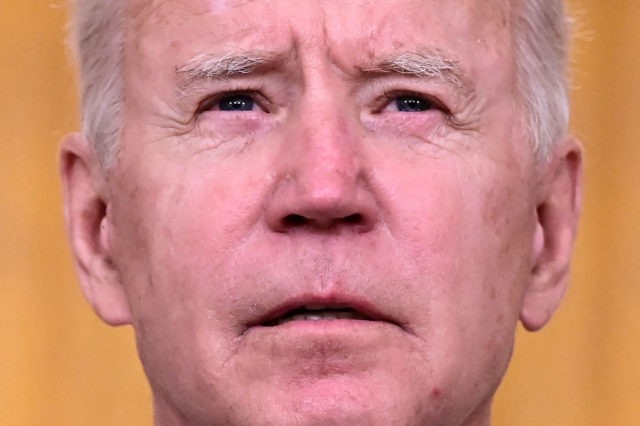 In the last couple days, the JoeBama mis-administration has trotted out the old, Marxist trope about "needs". Specifically, "Who, in God's name, needs a weapon that can hold 100 rounds, or 40 rounds, or 20 rounds?"
Sound familiar? Maybe because it's derived, at least ideologically, from: "From each according to his ability, to each according to his needs." Same thinking. Same non sequitur. Same Marxist depravity.
Nowhere, in the US government's purview is it to determine what I need or do not need. That is for me, alone, to decide. And, it is certainly outside the jurisdiction of "government" to attempt to frame my rights in terms of some political/bureaucratic arbitrary assessment of my needs. I won't be having that. We won't be having that conversation. And, if that's your start point, then we have reached an impasse.
Let's examine this philosophical non-starter through the lens of any other right. If the government can determine your need to keep and bear a weapon loaded with 20 rounds, what else do they get to control via the "needs argument"?
Does your family really need two cars?
Do you really need to earn more than minimum wage?
Do you need air conditioning in the summer?
Do you really need to eat 3 meals a day?
Do you really need to exercise all your rights or can you give a few up for the "common good"?
Life, Liberty, and the Pursuit (formerly Estate/Property) do not limit your exercise of rights on the basis of need. Nor, does the Bill of Rights contain any measure of limit on the free exercise of any of the rights outlined therein. If we assume – as we rightly should – that the aforementioned rights are Natural Rights (not granted by government) then, it follows that government may not revoke or limit them. The only moral limiting factor on my rights is if my exercise thereof infringes on another's similar rights. And… my keeping and bearing a gun with x-round capacity infringes on no one's rights.
If would-be, Tin Pot Joe, feels that he doesn't need 20 rounds… that's his business. And, I'm fine with that. But, I will not be drawn into a goofy debate about my rights starting from a Marxist assumption. And, neither should anyone else.
While the mis-administration wrestles with and loses to that fundamentally American bit of orthodoxy, I'll leave you with this: